Great

Rates! Monthly Payments Available
Click Quote Button or Call 850-769-4888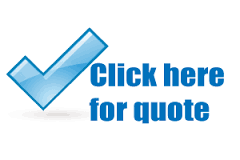 If you are a general contractor, a sub-contractor, or a specialty contractor, it's essential to protect your business with appropriate insurance coverage.
Liability
Primary Limits up to $3,000,000 Occurrence/Aggregate
Included Coverages:
Medical Payments Coverage - $5,000 Limit
Additional Interests
Deductible:
Minimum $500 Deductible Required
Property
Basic, Broad or Special Form
Replacement Cost or ACV
Building
Contents
Business Income
Equipment Breakdown
Accounts Receivable
Bailee's Customers
Computer Equipment
Installation Floater
Outside Signs
Valuable Papers
Crime
Inside the Premises - Theft of Money and Securities
Inside the Premises Robbery or Safe Burglary of Other Property
Outside the Premises


Let the Hutt Insurance, help you understand and protect all of the risks you run and all of the perils your business faces. We will do this with a well thought out and executed business insurance policy designed just for our Woodworking/Cabinetmaking Insurance policy holders.